Qdot just dropped a new song; "Koshi Danu" which is already trending massively on social media, enjoying insane numbers in terms of downloads and showing signs of being a potential banger. Since the song dropped, the reception has been nothing but positive for the singer and the thoughts that he could be an underrated artiste are beginning to roll in.
Although since his 2015 breakout song; "Ibadan," featuring Olamide which proved to be a major nationwide music banger, Qdot has not slowed down in delivering hit songs which always possess catchy tunes and easily relatable lyrics. In between 2015 and 2018, Qdot delivered ruthlessly with many of the jams he released. Though in the post-immediate era of "Ibadan" in 2015, many believed he is just another artist who will be a member of the "one hit wonder" league, but Qdot has downplayed such belief in fierce fashion as he continues to be consistent with music hits.
In October 2018, Qdot dropped a single; "Gbese" which until now still trends on social media, clubs and parties across the nation like it's a new release. With "Gbese" coupled with the current buzz around "Koshi Danu" a certain section of music fans is now beginning to conceive the feeling that Qdot might be underrated. While some have only conceived the feeling, other fans are already vocal about it saying the singer should be a bigger artist than he is now, they believe he is one of the most underrated artistes present in the music industry and that he is always looked down upon because he has limited access to the most powerful of sources in the industry. There are even words on the street that he deserves more the status that Zanku crooner; Zlatan, is currently on because he does way better music.
Qdot has a unique voice, composes good lyrics and possesses groovy vibes and this is one of the reasons many fans consider him to be an underrated artiste.
The song has generated a lot of fans' reaction on social media regarding the song. Peep into some of them below: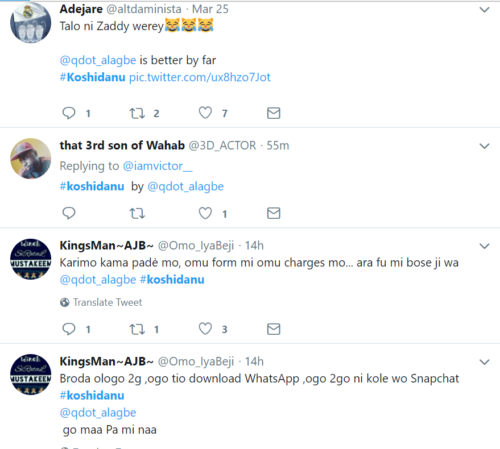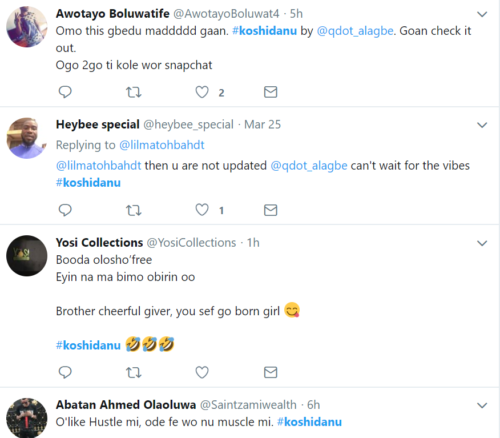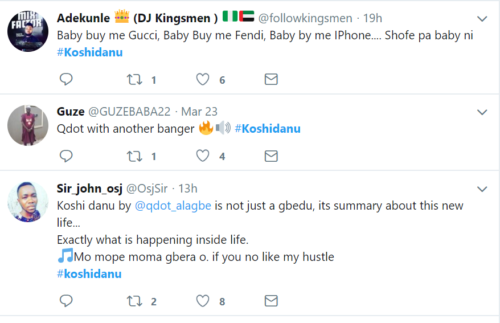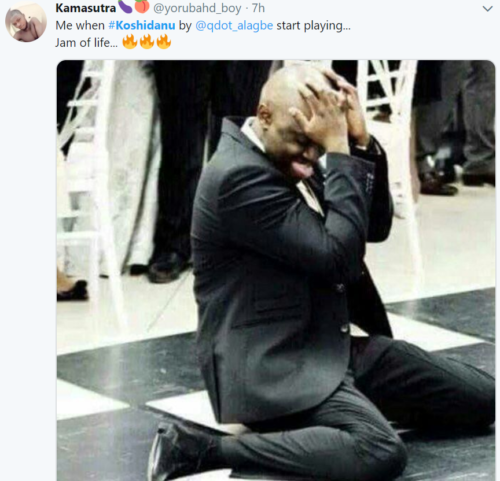 Do you think truly Qdot is underrated or the status he currently attains befits his efforts.