It has widely been predicted by all and sundry that sometime in the future, DMW boss;
Davido
, will be looking to spread his tentacles across to Nigerian politics. The superstar singer who hails from a very wealthy & influential family as well as a family that has always loved political participation has made it clearer than the eyes can see through his actions that a time will come when the face and name of himself will be spread across the country in a bid to have him elected for a political post in the country.
The singer who was influential in the recent victory of his uncle as governor of Osun state after a tribunal verdict was delivered as helped politicians to campaign for their political ambitions through performances at their rallies as well as through his social media pages, as he commands the largest fan base as an artiste in the whole of Africa.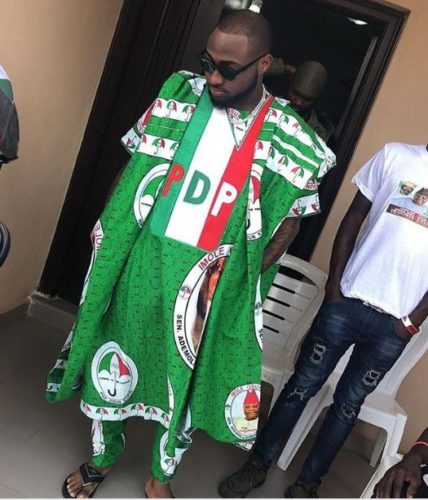 Through all of these actions, the singer has been predicted by many to one day announce that he should be supported in order to attaining a particular political post. However, the more tangible signs are now beginning to form as the singer took to his Instagram story to deliver a cryptic message that is still clear enough to show the singer would be vying for a political post come 2023.
Davido in the post looked like he will be starting an hashtag; #IVOTEDAVIDADEKEKE very soon to start a quick campaign for his political ambition in 2023. He wrote; "2+0+2+3=7…2023 #IVOTEDAVIDADELEKE"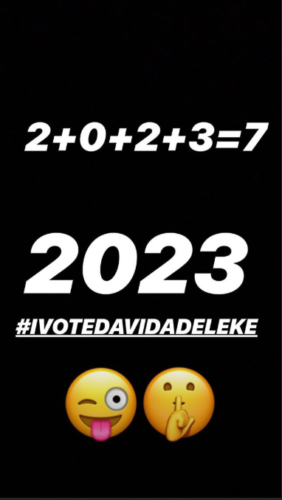 If this eventually happens, it will be a major boost for youths' political participation and a hope for the young minds in the affairs of this nation.